How Much House Can I Reasonably Afford?
Buying a home is the largest transaction you will ever make, so knowing what mortgage you can comfortably afford is crucial.
The key word here is "comfortably." In today's Canadian society, mortgages are the main driver of consumer debt. Recent Statistics Canada figures show for every dollar of household disposable income, there's about $1.79 in credit market debt.
RAHB REALTORS® Release March Statistics
May 2019 | Press Releases
Hamilton, ON (May 1, 2019) – The REALTORS® Association of Hamilton-Burlington (RAHB) reported 1,226 sales of residential properties located within the RAHB market area were processed through the Multiple Listing Service® (MLS®) System in April, 2019. This is a 6.3 per cent increase from April last year, as well as an 18.8 per cent increase over March 2019 and a 66.8 per cent increase over February 2019. The average price for residential properties increased by 3.9 per cent from April 2018 to $589,324.
""It's encouraging to see the overall number of sales increase since last year when the market balanced out from 2016 and 2017," says RAHB President Bob Van de Vrande. "Paired with a consistent increase in new listings month over month, Hamilton, Burlington and the outlying areas provide choice for buyers and a healthy market for sellers."
The number of sales for single family properties within the entire RAHB market increased by 8.2 per cent compared to the same month last year, and the average sale price increased by 2.3 per cent. Townhouse sales activity across the entire RAHB market area decreased from April 2018 by 0.4 per cent, while the average townhouse sale price rose by 6 per cent. Apartment-style property sales increased by 17.9 per cent over April 2018, and the average price increased by 10.6 per cent to $409,104.
"When we look at our entire market area, we can see that there are variances in the number of sales and listings, as well as average price, from community to community," adds Van de Vrande. "That's why it's so important for consumers and sellers to use a local REALTOR® who knows the trends within their community – especially heading into a healthy spring market."
Specific neighbourhoods within the overall RAHB market area see results that often differ from the average of the entire RAHB market area. Because neighbourhoods vary, determining the right price and conditions when buying or selling a property can be challenging. Local RAHB REALTORS® have the experience, knowledge and tools to help buyers and sellers make those big decisions.
*Average sale price can be useful in establishing long-term trends, but should not be used as an indicator that specific properties have increased or decreased in value. Talk to your local REALTOR®.
Your House & Home
The Best Kitchen Renovation Trends Of 2019
As you can imagine, a kitchen remodel ideas can be perplexing as you may not know where to begin, or how to chart the best course of action. So before you set about planning the initial stages of a complete kitchen renovation, it's essential to know exactly where to start, and how much of a budget you have to work with as a kitchen remodel is a costly investment that can pay off when reselling – if done well.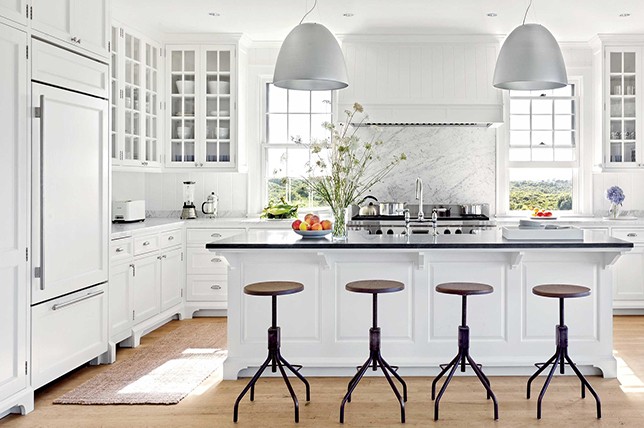 They Say Referrals Are The Highest Compliment
The OPUS Team works 99% on referrals - a tribute of our dedication to our clients.
If you know anyone looking to buy or sell a property, we would really appreciate your referral.